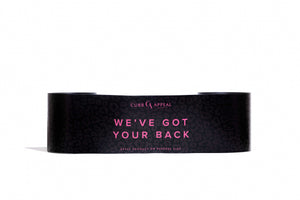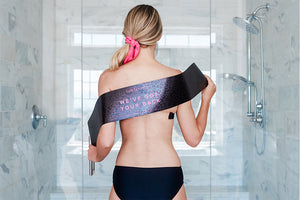 Description
Unroll and flatten back applicator, wipe down before initial use.
Use THE Tan Stick to reach the upper and lower areas of back – as much as you can reach.
Swipe THE Tan Stick across back applicator in up and down motions covering approximately 18 inches.
Shimmy the back applicator back and forth AND up and down across your back until entire back is covered and rubbed in (repeat if desired).
After use, to avoid smudging your tan, you may want to wait until the next day to wipe down your back applicator.
For best results and to avoid the applicator rolling up during future use, store back applicator lightly folded, flat or over a towel rack (applicator was shipped rolled for sizing convenience).